Tuition Assistance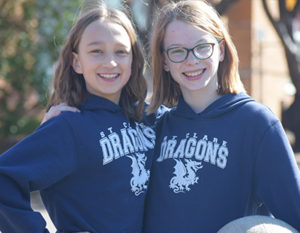 It is our wish that all families who would like to provide a St. Clare K-8 education to their children have the opportunity to do so. Tuition assistance may be available to registered families who cannot pay the full tuition cost. There are two sources for tuition aid: the Archdiocesan Tuition Assistance Grant and the St. Clare School Tuition Assistance Fund. The St. Clare Tuition Assistance Fund is generously funded through donations to the Support-A-Student Program sponsored by St. Clare Parish and School. Please make an inquiry at the office (which will be kept confidential) if we can provide further information about tuition assistance.
At the time of registration, parents may begin the tuition assistance application process by submitting the necessary information to FACTS through their website. FACTS Grants and Aid Assessment is a third party organization that determines financial need based on confidential financial information provided by parents directly to this organization. Notification of tuition aid is usually provided by mid-May. Given available funds by the Archdiocese and St. Clare, as well as the number in need requesting aid, and the priority system for allocating awards (which is the same as our admission priority system), the finance committee will make the final determination of tuition grants. All information is kept in the strictest confidence. Anyone requesting tuition assistance must complete and submit the FACTS application by the stipulated deadline.
Request For More Information
Should you desire more information on tuition assistance than what has been provided here, please click the button below and the school office will contact you.