Hi! I'm Rose Lifschutz. This is my third year teaching art and first year teaching technology at St. Clare but I have a long history at the school. I attended St. Clare from grades 5-8. My favorite subject, of course, was art. I was also involved in student council and drama (my friends and I independently put on a production of Midsummers' Night Dream). I have very fond memories of my time as a student at St. Clare. I had wonderful, supportive teachers who truly helped me be a better person and encouraged me to meet my full potential as a student. When it came time to send my daughters to school, I knew St. Clare was the right place for them. My daughter Nina is now a fourth grader and Ami is in second grade. They LOVE their school!
I grew up right here in Portland, in Multnomah Village. I have also spent time living in the Bay Area in California, and most recently lived in Savannah, Georgia for about ten years. I studied film, video and photography at California College of the Arts, and got my Master's in Art Education from Savannah College of Art and Design. I loved living in Savannah and still miss it a lot, but there's truly no place like home. I am very glad to be back in the Pacific Northwest and especially glad to be living near my parents again.
As a kid I played soccer, took piano lessons and took a lot of classes in drawing, ceramics, sewing and writing. I have continued with all of those things in some form, including music! My husband Todd and I have been in several bands together. It was he who encouraged me to pick up music after a long break. I love to write songs and I play a lot of various fringe instruments such as accordion, harmonica and ukulele. I also love to sing.
With my family, I enjoy making art, riding bikes and going to the beach. The girls also share my love for baking so we try to get in the kitchen often! It is such a pleasure to go through life with them, to feel God's blessing through them.
Being able to teach in the art room I "grew up" in has been an incredible experience for me. My job as St. Clare art teacher is one of the great joys of my life. I can't think of a career more fun or fulfilling than the one I have and for that I am truly, sincerely grateful.
Art Curriculum
St. Clare's Art Instagram Account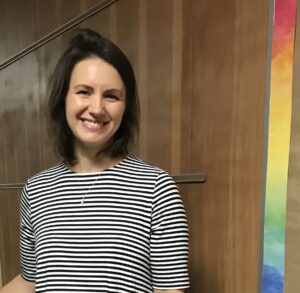 Physical Education & Health
Hi, I'm Ms. Melissa Cree and I have had the privilege of being the PE and Health teacher at St. Clare for the past thirty-three years. I grew up the youngest of nine children in a small town in Eastern Oregon called Long Creek. The three oldest in my family were my sisters and they were grown up before I was even born and then there were five boys and then me. Having five older brothers is probably where my love of sports began. My two favorite sports growing up were basketball and volleyball and in high school I had the honor of earning Outstanding Athlete in both sports all four years. During my freshman year of college, I severely injured my ankle in basketball and ended up having several surgeries that ended my college basketball experience but my love for tennis began shortly thereafter.
Growing up I never enjoyed PE class because it seemed to be taught by coaches who were looking to PE as a time to train their "athletes." I loved sports and always thought to myself that I was going to grow up, become a PE teacher and change that and that is exactly what I did. I earned my undergraduate degree at Eastern Oregon University in LaGrande and then moved to Portland to attend PSU to earn my Master's degree in Physical Education. Upon graduation, I began looking for a PE position and just before school started I saw an opening at St. Clare for a position as part-time PE and part-time daycare. I interviewed for the position, got the job and began my career at St. Clare.
When I began teaching at St. Clare I had no idea that 33 years later I would still be here and love it just as much as I did when I first came. There is something so special about the St. Clare community that words cannot describe but you feel it when you are part of it. I feel so blessed to be able to share my love of God and my love of sports each and every day. PE is a huge part of our school and the kids look forward to the days that they get PE. I try to make the gym a place that each and every student can enjoy participating in sports and games, improve on their skills and be able to feel good about themselves no matter what their skill level might be. If you were to come into my gym class you would see kids laughing, smiling and having fun learning. You would see kids demonstrating good sportsmanship and you would see kids participating in a variety of sports and activities.
Besides St. Clare, a big part of my life is my son Hudson and our two dogs Sparky and Jelly Bean. Hudson attended St. Clare from preschool through eighth grade. It was such a blessing to be able to have my son attend St. Clare and it was fun being able to have him in my class. Outside of spending time with family and friends, I enjoy long walks with my dogs, hiking, spending time at the beach and playing tennis.
PE & Health Curriculum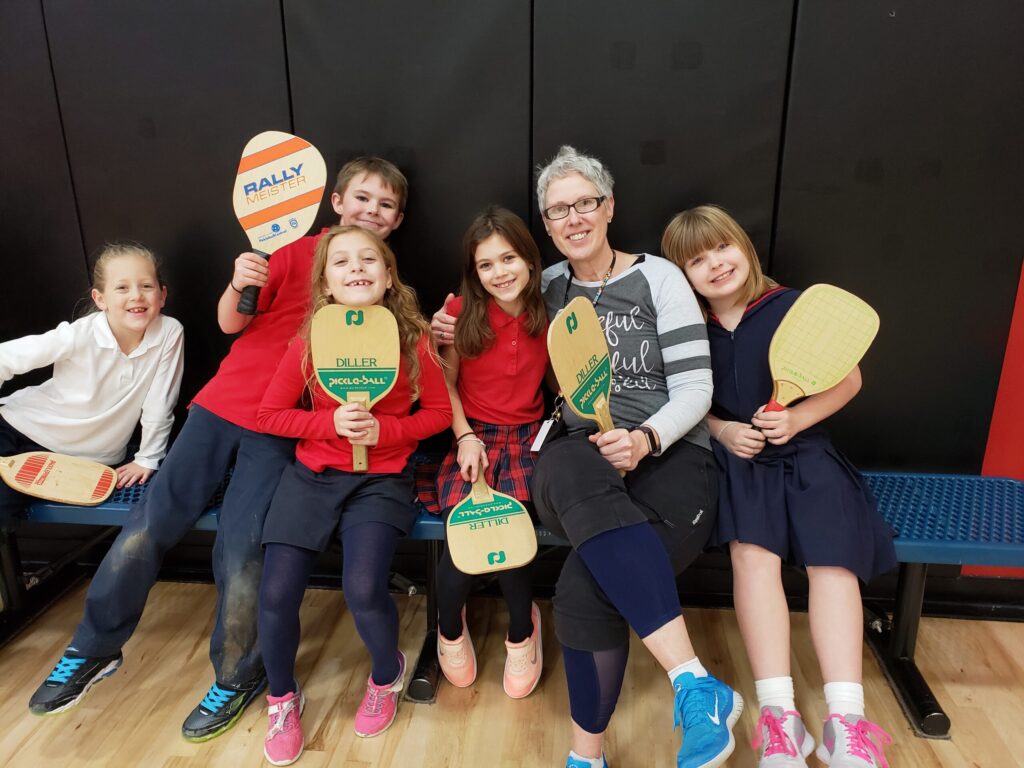 Sara Boos joined the St. Clare School Staff in 2022. Before coming to St. Clare, Mrs. Boos taught public school vocal music in Michigan, Ohio, Minnesota, and Washington. She also enjoyed being a choral singer in many Catholic churches and with the Dale Warland Singers. For the past 18 years, she served as Artistic Director of the 275-voice Northwest Girlchoir in Seattle, where she taught the elementary and high school choir levels, presented an annual concert series, and brought students on concert tours in Europe, Canada, Australia, and Argentina. Mrs. Boos enjoys spending time with my dog, Henry and cat, Miel.
Music Curriculum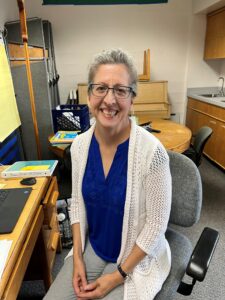 Hello, I'm Lynn Napoli and I've been teaching at St. Clare School for twenty-eight years. I grew up in Beaverton and went to Oregon State University after graduating from Sunset High School. After earning my Bachelor's degree, I attended Lewis and Clark College where I received a Masters in Elementary Education. After teaching third grade for eight years at St. Clare, I earned my Library Media endorsement and have been the school librarian for the past nineteen years. For the past fourteen years, I have also provided St. Clare Book Club and Battle of the Books programs and for the past ten years have offered Drama Club to the middle school.
I became Mrs. Napoli in 1998, marrying Doug Napoli who is a Fire Lieutenant for Tualatin Valley Fire and Rescue. Doug also grew up in Beaverton and his mom is a St. Clare alumni. We live in Wilsonville, Oregon. We have two sons that are attending Oregon State University. I enjoy reading, walking my dogs, traveling, spending time with my family, playing pickle ball and going to concerts.
I believe that it is meaningful to connect with my with students in order to be successful as an educator. It is important that students feel safe, comfortable, and welcome in my library. Every child is unique and special and has gifts to offer. I want to help my students find their gifts and learn how to share them with others. I love to encourage a love of reading and introduce students to a variety of genres and children's authors and illustrators. I feel lucky to have been a part of the wonderful St. Clare community for all these years. It feels like a second home to me.
Library Curriculum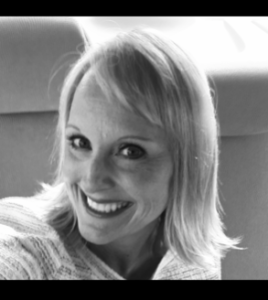 Nick Medina started teaching at St. Clare in 2022. Mr. Medina is an educator, performer, and theater director originally from sunny California. After graduating UC Berkeley with a degree in English and a passion for the stage, he made his name as an award winning young actor and director in the San Francisco Bay Area. He began teaching in 2014, directing Shakespeare with middle schoolers and musical revues with elementary. From there, Nick tutored High schoolers on their SAT's, worked as a Kindergarten aide, and even briefly taught pre-algebra. Since 2019, he has been a full time Teaching artist, working with Teatro Milagro, the Young People's Theater Project, Jesuit High School's drama program, and Curious Comedy Theatre. During the average week Nick works with kindergartners to 55 year olds, teaching the basics of theater, comedy, improv, public speaking, and confidence.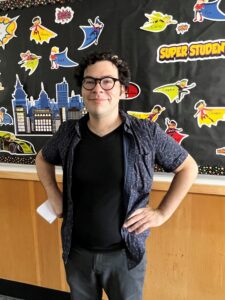 LEARNING SPECIALIST
My name is Lillian Kidwell and I am the learning specialist at St. Clare. I manage our Learning Support Program (LSP) which serves the entire school community and is designed to help each student feel and be successful at school. I first joined the St. Clare community 13 years ago and taught 2nd grade for 9 years. Following the birth of my youngest son, I took a brief one-year hiatus. Yet St. Clare always calls me back, and I returned to help with marketing and enrollment. I received my Bachelor of Arts (BA) in Political Science and Masters in Teaching (MAT) from the University of Portland and expect to complete my Special Education endorsement this year. In addition to my work with the school, my husband Jim and I have entrusted the education of our boys to St. Clare – Ewan (4th grade), and Miles (Preschool). I have a passion for helping children learn and grow and am excited to greet your child.
Learning Support Program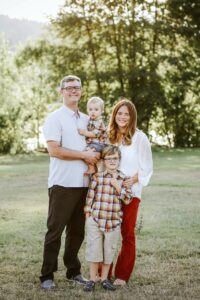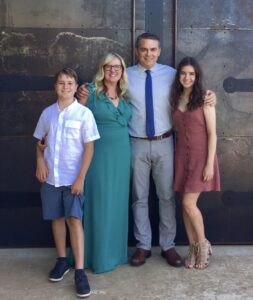 LEARNING SUPPORT ASSISTANT
Hello! My name is Shannon Winningham and I help with learning support at St. Clare. I attended Southern Oregon University for my undergraduate studies and Portland State University for my Master of Education degree in Elementary Education. I've taught for 10+ years and have also worked as a substitute teacher, reading tutor, and learning support assistant. My passion is to teach and help the students and families I serve. I can't imagine doing anything else!
I've been married for twenty years and have two children. My daughter, Grace, is a senior at La Salle Catholic College Prep and my son, Luke, is in seventh grade. Our family enjoys reading, food, and traveling (especially to the beach). When I'm not working, you can probably find me on the water. I fell in love with paddle boarding six years ago and I try to get out to SUP as often as possible. I have also tried paddle surfing in Tofino, Canada, but I prefer flat water—peaceful and relaxing!
I've worked at St. Clare for seven years. I formerly taught kindergarten at St. Clare for four years and I currently assist Mrs. Lillian Kidwell, as a part-time, learning support assistant. As the learning support assistant, I work with students 1-1 who need an extra boost in reading and help reaching grade level benchmarks. Student support is given both inside and outside of the classroom. Our learning support groups are fluid—they change throughout the school year depending on students' needs. One of the greatest joys of my role is helping struggling readers grow into more confident, skilled readers.
I've worked in many schools over the past 20+ years, but St. Clare is without a doubt my favorite. It's a small school with supportive, dedicated teachers and families. It's a kind, safe place where teachers work together in partnership with families. I also value the character building and leadership opportunities for students at St. Clare. St. Clare is truly a school focused on nurturing the WHOLE child and helping each child discover their God-given gifts.
Patrick Morgan has worked for the Archdiocese of Portland as a part-time Youth Minister for 33 years. In 2015, he began a new journey at St. Clare School as the Director of Technology. His responsibility at St. Clare is to search out new educational technologies and to resolve current technology issues. Mr. Morgan also helps to educate teachers & students about the many different technologies used at the school. He also spent 33 years with the North Clackamas School District mainly in the area of technology but has also coached high school and junior high volleyball, basketball, softball and baseball throughout his time with the district. In 1998 he was honored with a honorary PhD in Technology from NCU. Dr. Morgan has lived in the Portland area his entire life. He is married to Kindra and they have five children; Joseph, Isaiah, Rachel, Elijah and Christian.